Penn State Sends Letter to Tide Fans
By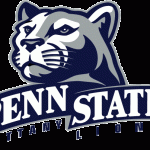 In a very classy move, Steve Sampsell who is the director of college relations at Penn State, sent a very classy letter to UA's student newspaper the Crimson White welcoming Alabama fans and students to their campus this weekend for the game against the Nittany Lions.
Sampsell was very complimentary of how he and Penn State fans were treated last year when they came to Tuscaloosa and wanted to extend the same hospitality to Alabama fans.
Here are just a few lines from Sampsell's letter: "Our trip was a pleasure (aside from the not-unexpected outcome of the game) in large part because of Tide fans – especially students."
"At one point, we were the only two people in Gallette's wearing blue and white. It was just us, the live band and seemingly hundreds of Alabama students, and the students consistently asked us about our trip, encouraged us to have a good time, made recommendations on places to eat or simply thanked us for traveling south."
As much as we all love SEC football, let's be honest; you will probably never see a letter like this sent by LSU or Auburn's PR department welcoming Bama fans or any fans for that matter to their campus.
Class is a rare thing among college football fans these days and it's nice to see that some fan bases, still respect and understand the meaning of the word.
Visit Football Fanatics for Alabama Crimson Tide
Alabama Products For Sale:
Join Our
Alabama Crimson Tide Facebook Page!
Follow us on Twitter! AlCrimsonTide1
http://twitter.com/AlCrimsonTide1

Leave a Comment