Crazy Stuff With Vandy On Possible Road to Atlanta!
By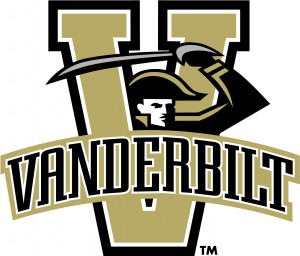 Would you ever have thought that in mid-October, that Vandy would still be in the hunt to go to the SEC Title game for the first time? Granted, the blow-out of Vandy by Georgia last week showed that it most likely won't happen, however the possibility remains.
Just listen to Ol' Ball Coach, Steve Spurrier. He took a look at the standings this week and was nearly bug-eyed and nearly dazed as he read the SEC East standings of his next opponent this weekend, Vandy. "Well, heck, Vanderbilt is still in the hunt," Spurrier said.
Vandy will be no push over for the South Carolina Gamecocks. The winner has a chance to grab the perch of the west with "only" 2 losses! Vandy controls Vandy's destiny, much like Alabama does!
Could you imagine playing Vandy in Atlanta, come December? Who would have seen that coming?
Added to the possibility of an upset of South Carolina is the fact that star freshman running back Marcus Lattimore, had an ankle injury in the 2nd half of Saturday's 31-28 loss at Kentucky.
Not to mention the Gamecocks play on the road. If Vandy pulls off the upset, it will send reverberations throughout the SEC & the nation that Vandy can play with the big boys.
Will it happen? Doubt it. Would it be interesting if it did? Sure.
You have to wonder what the Urban Meyer 5-stars think about the brainiacs of Vandy taking over the show in the SEC East?
We'll find out more this weekend...and Alabama possibly will in December.
man what a crazy year in college football!
License for phpBay Pro is invalid.
Visit Football Fanatics for Alabama Crimson Tide
Alabama Products For Sale:
Join Our
Alabama Crimson Tide Facebook Page!
Follow us on Twitter! AlCrimsonTide1
http://twitter.com/AlCrimsonTide1

Leave a Comment