Is this a JOKE? ESPN's Kirk Herbstreit Picks Auburn to Win The SEC West
By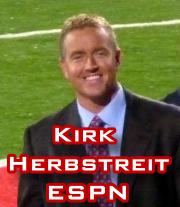 One of the craziest predictions since San Jose State's freshman kicker stated he was ready to knock Alabama around, ESPN's color analyst for College Gameday, Kirk Herbstreit, actually thinks that Auburn will win the SEC West this year! What a joke! Man, I am on the floor rolling. Auburn may win a game or two more, but they have to go through the buzz saw of Alabama at the end of the year. They have no chance.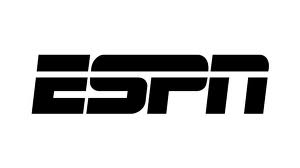 What does ESPN stand for anyway? Extra Sensory Perception by Nincompoops (Who think they know football?)
Auburn's second team units are full of freshmen. Their talent level may be better from the good recruiting year last year; however, they are very young. Coach Saban has Alabama ready for 2010. Alabama is a well oiled machine.
It amazes me that the top sports company on the planet, ESPN, would have a guy like Kirk Herbstreit on the top of the food chain there. He is the face of college football for this mega media giant and he comes out with drivel like saying Auburn is going to win the SEC West? That's like everyone last year saying Ole Miss was going to win the SEC. It seems to me that it is popular to try and predict an upsurge by a predictable play toy like Ole Miss & Auburn. Sure, Auburn played Alabama a decent game last year, but most of it was based on trickery. The overall best team finished 1st because of superior physicality & mental toughness.
Even a casual fan has to remember the Auburn team of last year that struggled with Ball State and then LSU, Arkansas, Georgia, & Kentucky took the Tigers out to the woodshed. Alabama also knocked the kitties out.
I predict Auburn this year will definitely lose to South Carolina, LSU, Georgia, & Arkansas. In the SEC West, 4 losses won't do it. Especially with Bama riding high. Expect Auburn to keep coughing up hairballs on gameday and for one Gameday announcer to start eating eagle, er... I mean crow. Chow down Kirk! 🙂
Visit Football Fanatics for Alabama Crimson Tide
Alabama Products For Sale:
Join Our
Alabama Crimson Tide Facebook Page!
Follow us on Twitter! AlCrimsonTide1
http://twitter.com/AlCrimsonTide1

Leave a Comment