Alabama Takes on Kansas State Tonight in Kansas City
By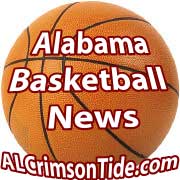 It should be a really good game tonight in men's basketball for the Alabama Crimson Tide. They take on the Kansas State Wildcats on the road in Kansas City. This game will be televised on ESPN late at 9 PM CST.
Interestingly enough, Kansas State's Frank Martin is a high school teammate of Anthony Grant.
Kansas State has a pretty good team, however they did struggle against the North Florida team that Alabama just obliterated earlier in the season. Their biggest win came against Virginia Tech on the road. Their only loss came to West Virginia on the road in double overtime. With a pretty nice record of 6-1, the Wildcats can't be overlooked. Alabama needs a good resume for the Big Bance in .
Lookout for KSU's freshman star forward, Thomas Gipson. He's the team leader in scoring at 14 pts/game above with 6'7" forward, senior Jamar Samuels at 11.8 pts/game. The frontcourt is further bolstered by a 7'0" center in Jordan Henriquez who is particularly adept at blocking shots. He makes opponents eat a shoton the average three times a game.
KSU's backcourt is equally talented with both 6'3" sophomore guard Will Spradling and 6'4" junior guard Rodney McGruder both pouring in over 12 points per game.
You will not find much a weakness in this Kansas State basketball team, that is why all Bama has to play the best game of the year to come back home from Kansas City with a win.
Alabama needs to break out of a general funk that it has been in lately. While the last win against Detroit was on the positive side, the two losses previous to that were troubling. Earlier in the season, Alabama seemed to play on all cylinders. They beat Wichita State and Purdue and they roared out to a 7-0 record. Then came two straight losses against Dayton and Georgetown.
The offense needs to come out of its slump and start hitting three pointers. In the last four games all Bama has only shot 17% from the three point range. The guards have to step up and start hitting some threes if we are going to win some games. With the new freshmen guards Trevor Lacey, Levi Randolph, & Rodney Cooper, I was hoping we would see a lot more sharp shooting from the outside. Alabama has been led mostly by its frontcourt, but long range shots need to fall to opening it up a little better for Alabama's offense. Opposing defenses have discovered that packing it in with a zone defense will stop Alabama.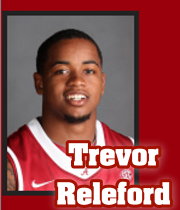 One of the keys to how Alabama's offense runs starts with the point guard, Trevor Releford (who is playing in his hometown by the way). Tonight, Releford needs to get more penetration and create havoc against the opposing (I would guess) zone defense. This will open up passing lanes and present some wide-open shots. However, the freshmen guards and sophomore Hankerson need to start knowing some open jumpers.
If Alabama will play four quarters of basketball like they really can, they will bring home an important road win for the record. I think they will be ready to go look for to send them on ESPN tonight.
Roll Tide!
Visit Football Fanatics for Alabama Crimson Tide
Alabama Products For Sale:
Join Our
Alabama Crimson Tide Facebook Page!
Follow us on Twitter! AlCrimsonTide1
http://twitter.com/AlCrimsonTide1

Leave a Comment