Which Teams Should Alabama Look Out For Next Season?
By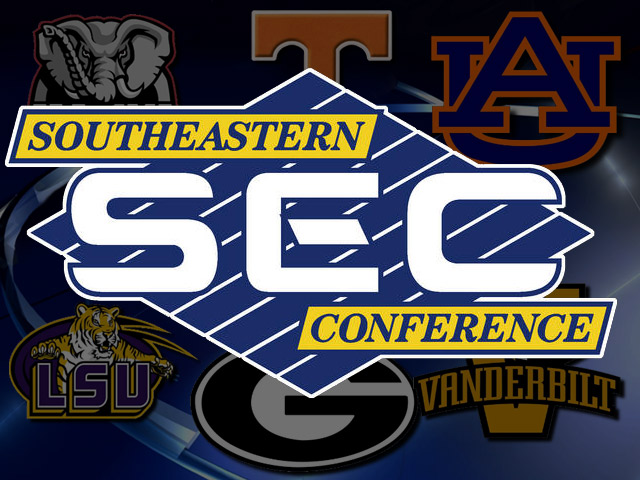 This story is originally from Touchdown Alabama Magazine ( http://touchdownalabama.net/)
Whether people choose to believe it or not, Alabama had a productive season despite the losses to Auburn and Oklahoma. In 2012, the Crimson Tide lost bitterly at home to Texas A&M 29-24. This season, Alabama went to College Station (Kyle Field) and outlasted the Aggies 49-42.
The Tide then defeated LSU at home this season 38-17. Coming into the matchup with Mississippi, the Rebels were talking smack about how they were going to shock the world. Against Alabama, Ole Miss was the one that got shocked. The high-powered Rebels offense didn't even muster up a field goal on the scoreboard as Alabama shut them out 25-0.
With the talent Alabama is recruiting for next season, the Crimson Tide has a very doable 2014 schedule. Here is how the road back to a national title stacks up for the Tide and coach Saban for next season.
TEAMS TO LOOK OUT FOR IN 2014
Auburn Tigers

It's no secret as to why Auburn is on this list. Gus Malzahn is the only coach at this point that has Saban's number.
The Tigers finished first in the Southeastern Conference and the nation in rushing this season (335.7 yards per game).
Even with Mason pursuing the NFL, Auburn still has Nick Marshall (156 carries for 1,023 yards and 11 touchdowns), Corey Grant (65 carries for 650 yards and six touchdowns), Cameron Artis-Payne (90 carries for 609 yards and six touchdowns) and Ricardo Louis in the run game.
Tempo is valuable for Malzahn's offense and when they are getting five yards a pop; they are very difficult to stop.
Marshall will open up next season as a Heisman hopeful and will look to pass the ball more. The question is can he do it? He passed for 1,759 yards with 12 touchdowns and five interceptions this season.
The one weakness for Auburn is on defense (allowed 24.0 per game this season). With Nosa Eguae and Dee Ford both graduating this season, the Tigers will need to find more pass rushers and develop a good secondary.
LSU Tigers

For Alabama, they constantly have to keep tabs on its SEC West foe in order to stay one step ahead.
Though LSU finished the regular season at 9-3, they will bring a lot of pieces back next season.
With Zach Mettenberger graduating, the Tigers will rely heavy on the legs of Kenny Hillard next season.
LSU's run game will take a hit as Jeremy Hill pursues the NFL. Hill  had 175 carries for 1,185 yards and 14 touchdowns this season.
Both  Kenny Hillard (67 carries for 307 yards and seven touchdowns) and Terrence Magee (79 carries for 614 yards and eight touchdowns) will return next season.
Junior receivers Jarvis Landry and Odell Beckham will also go to the NFL. Both receivers amassed over 1,000 yards this season.
Offensively, the Tigers scored 37.0 points per game this season.
The question for John Chavis is can he get his defense to be more physical and stingy where points are concerned? This season, the Tigers gave up 22.7 points per game.
Mississippi Rebels

After coming in with so much hype and anticipation (No. 5 recruiting class), Ole Miss stumbled this season. They finished with a 7-5 (3-5 in conference) record.
Huge Freeze will look to get back to the drawing board next season and find ways to help his team go from a middle of the pack to an elite SEC program.
With Bo Wallace returning next season, it will be up to him to provide leadership.  He passed for 3,090 yards with 17 touchdowns and nine interceptions this season.
The question for Wallace next season is will he continue being a dual threat quarterback or will he focus more on passing the ball effectively?
With Jeff Scott graduating, I'Tavius Mathers (82 carries for 505 yards and three touchdowns) and Jaylen Walton (97 carries for 493 yards and two touchdowns) will be looked upon to carry the load on the ground next season.
If Donte Moncrief (53 receptions for 825 yards and five touchdowns) returns for his senior season, he along with Laquon Treadwell (67 receptions for 557 yards and five touchdowns), Vince Sanders and Evan Engram will make life very difficult for opposing defenses with their physicality and speed.
Mississippi put up points this season, averaging 30.4 per game. They also gave up a lot points, surrendering 24.3 per game.
Texas A&M Aggies

Even with Johnny Manziel pursuing the NFL, the Aggies will still be a team to watch next season.
It will be difficult to replace Manziel because of all he brought to the team, but it will be up to Matt Joeckel to try and keep Texas A&M relevant in the SEC.
After finishing 11-1 in 2012, the Aggies finished just 8-4 (4-4 in conference) this season.
Though Manziel's numbers improved this season, he was forced to take more risks because of the Aggies sub-par defense.
With Mike Evans pursuing the NFL, it will be up to Malcome Kennedy to be the go to receiver for Matt  Joeckel. Evans had a monster season receiving. He had 65 receptions for 1,322 yards and 12 touchdowns. Kennedy had 55 receptions for 606 yards and seven touchdowns this season.
With Ben Malena graduating, Trey Williams (54 carries for 384 yards and six touchdowns), Tra Carson (58 carries for 308 yards and six touchdowns) and Brandon Williams will handle the run game next season.
Though Texas A&M finished 7th in the nation in passing yards (350.9 yards per game) and 5th in scoring (43.6 points per game), its defense is still the weak link.
The Aggies gave up 30.9 points per game this season.
The other opponents' Alabama will face next season are still in the rebuilding stage.  For the Florida Gators, they need to find their identity. Since Urban Meyer and Tim Tebow, the Gators have fallen off. Florida's offense struggled this season. They scored just 18.8 points per game and though the defense was solid in the beginning, Florida gave up 21.1 points per game. The first thing that the Gators need is a quarterback. They have a good duo returning in the running back position Mack Brown and Kelvin Taylor.
Bret Bielema has half of the formula he needs to be successful at Arkansas. Like Florida, the Razorbacks will return its dynamic duo of Alex Collins (190 carries for 1,026 yards and four touchdowns) and Jonathan Williams (150 carries for 900 yards and four touchdowns). Though it's great to run in the ball well in the SEC, it's the teams that are balance who win championships. For Arkansas, Brandon Allen must step up next season and be a leader. He only completed 49.6 percent of his passes for 1,552 yards with 13 touchdowns and 10 interceptions this season.
Both Tennessee and Mississippi State are a few years away from being contenders. Many saw flashes of greatness from both programs this season, but as we all know Rome wasn't built in a day. It takes time to work together and recruit the best pieces for your program.
This season was very interesting to say the least and for most fans, next season will be fun to watch as well. Alabama will enter next season in the conversation of winning a national title, but as we all witnessed this season anything can happen in the SEC and in college football.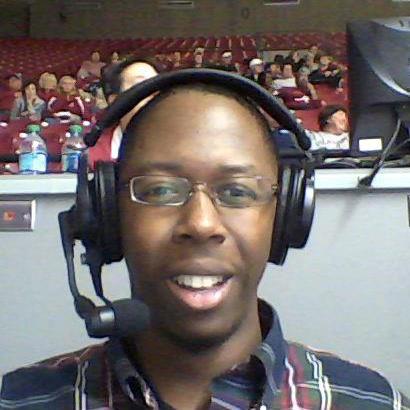 Stephen M. Smith
is a writer and reporter for Touchdown Alabama Magazine. You can reach TDAL Magazine by logging onto http://touchdownalabama.net/
Follow Stephen @ESPN_Future

Also Follow TouchdownAlabama.net @TDAlabama

Visit Football Fanatics for Alabama Crimson Tide
Alabama Products For Sale:
Join Our
Alabama Crimson Tide Facebook Page!
Follow us on Twitter! AlCrimsonTide1
http://twitter.com/AlCrimsonTide1

Leave a Comment