OK Bama Fans, I'm Back!
By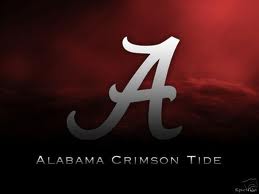 Heeeeeey Y'all! I'm back! I took a bit of a break from the Bama site after one of my writers left, Stacey. I used to do most of the writing here, and last year I left it all to her. Well, I am back in the saddle and will try to get back up to speed mid-season. I'm not the greatest writer in the world, but I do "loooove me some Bama!"  lol    Mainly I just want to jump back in during Tennessee week.... I "hate me soooome Rocky Top!!!" too!
I was meant to get started back in early September, but a series of heart problems afflicted me including a severe 2nd degree burn to my foot, sulfa drug allergic reaction (with high fever & full-body rash), culminating in a heart attack & another surgery for a femoral pseudoanaurysm.  I am at the age of 40 so all this hit me by surprise, but the main thing is I am glad to be alive and well.  I am recovering currently from the femoral pseudoanaurysm surgery that left a 5-inch scar in me following surgery last week.
God healed me & the doctors did their magic as I dodged the bullet both times, but each time Alabama football has been a great diversion from my health-related troubles.   Here's hoping to another great Saturday during my recovery, but I think I will pass on the stogies this time!  Doctor's orders!  🙂
I think we will beat Tennessee 42-7.  I think their offensive line will get one in late in the fourth quarter, but it will be a shut-out for 3 quarters and Bama will roll.. despite the improvements made by the Vols over the last few weeks.
Roll Tide Roll!
Chris
Visit Football Fanatics for Alabama Crimson Tide
Alabama Products For Sale:
Join Our
Alabama Crimson Tide Facebook Page!
Follow us on Twitter! AlCrimsonTide1
http://twitter.com/AlCrimsonTide1

Leave a Comment