Ohio State's Improprieties Lead to Bama's Title Shot Today
By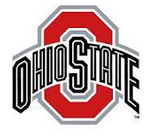 You never want to kick someone when they are down, however I can't lie... and I know it will rankle some folks, but I will say it anyway...   I'm glad Ohio State went on probation this year. There I said it. Selfish, I know, but true. Otherwise, Alabama would not be in the national championship game.
There was two undefeated college football teams this year, Notre Dame & Ohio State.  Bama with one loss would be on the outside looking in.  Especially with the anti-SEC sentiment around the country being like it is.
So no bowl game for Ohio State.  No bowl game means no title shot for the Buckeyes.
Bama gets the nod to take on Notre Dame.
Alabama national championship hopes looked lost for a short time after the Texas A&M loss, 29-24 in November. As bleak as it looked that week for Bama, by the next weekend a 4-5 Baylor team schooled Kansas State, and Stanford beats Oregon to put Notre Dame & Alabama into position for winning the crystal ball.  Bama was back on the radar at #2 in the country.
But ultimately... it was because Ohio State being on NCAA probation.  Because of that, the door was opened once again for the Crimson Tide to play today for the title. The SEC streak of 6 would have been stopped (hopefully it won't at the hands of Notre Dame today anyway, but at least we have a chance).
Is it unfortunate. Yes. Is it Ohio State's fault? Yes?
Ohio State's troubles began under former coach Jim Tressel. During his tenure, eight players were found to have taken cash and tattoos in trade for jerseys and other sports memorabilia.
It's hard to feel sorry for cheaters. Ohio State University allowed this to go on by Tressel's cover-up and the lack of compliance oversight by OSU. They have to pay.  That's life.  To their credit, Urban Meyer & OSU is picking up the mess left behind by Tressel. OSU, reportedly  now has more compliance officers than coaches.
Urban Meyer will have a shot next year for the crystal football, but guess who will be waiting?  Bama will I bet.  With the top ranked recruiting class so far in 2013, Saban will once again will reload Bama for another run next year.
But back to this year, I have to admit I am glad Ohio State is being punished.  I like seeing the good guys got a chance to hold the crystal ball again!
ROLL TIDE!
Visit Football Fanatics for Alabama Crimson Tide
Alabama Products For Sale:
Join Our
Alabama Crimson Tide Facebook Page!
Follow us on Twitter! AlCrimsonTide1
http://twitter.com/AlCrimsonTide1

Leave a Comment