Alabama Head Coach Nick Saban BCS
By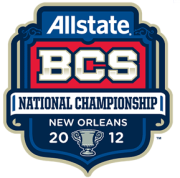 Alabama Head Coach Nick Saban's BCS National Championship Selection Teleconference Transcript (provided courtesy of UA Media Relations)
OPENING STATEMENT BY ALABAMA FOOTBALL HEAD COACH NICK SABAN :
"We are very, very, excited as a team, as an organization, as a university to be able to come to the Sugar Bowl (National Championship game). It is a great opportunity to play a great LSU team that is undefeated that we had a great college football game against – maybe one of the greatest college football games of the season. We have a tremendous amount of respect for them. I am very pleased and happy for our team to get the opportunity to play in the BCS National Championship game again. I really do think these are two great football teams and it will be a great football game."
The reasons why the game may play out differently:
"Just look at NFL games. You play all your teams in your division twice. Nobody seems to think too much about those rematches. You always play teams in the playoffs that you played in the regular season. Sometimes the teams that play in the Super Bowl have played each other before and all those games play out differently. It is two great defensive teams no doubt but there was a lot of offensive production in the game but people weren't able to take advantage of the opportunities because of the good defense that was played. There were great plays made on both sides on defense so this could be a totally different type of game. I think there will be a lot of opportunities for the game to be completely different. It could have a completely different flavor than the first game did."
How the styles of the 2 teams are different:
"It speaks a lot for what we like to call old fashion football. If you are big, physical, you win on the line of scrimmage, even though both teams are capable of making explosive plays throwing the ball, you control the line of scrimmage of the defensive side of it, then you have a really good opportunity to win. I think these two teams that are in this game this year kind of proved that in terms of the style and nature of play. When you can do those things, you have a better chance to play more consistently by having a good defense and being able to have balance on offense and an offensive system that allows you to do that. Maybe that is why these teams can play with a little more consistency."
Practicing after a long layoff:
"Our players have been working out. We probably won't start practicing until December 19th or 20th. We will probably practice four or five times before Christmas and then give the players a few days off and then come back and practice another four or five practices after Christmas and then get into our regular work week for the game itself even though we may not be able to travel to the game until January 4th, which would be sort of in the work week."
About the home field advantage of LSU playing in New Orleans:
"New Orleans is in Louisiana and it's an hour and a half away from Baton Rouge and there are a lot of LSU fans in Louisiana and I am sure our Alabama fans will represent us really well but it's obviously going to be a little bit of a home field advantage playing in the Sugar Bowl for LSU. I was on the side of that when we played Oklahoma in the National Championship game in 2003. I thought it was a bit of an advantage for us."
How well the SEC is respected:
"I think it speaks volumes for the kind of respect the SEC has. I think that comes from the body and quality of work that the conference has from top to bottom in terms of quality programs, good coaches, and lots of good players. One time this year in the western division we had LSU first, us second and Arkansas third in the whole national poll. For those people who say you didn't even win your own conference, well how come nobody was rated higher than the top three teams in our division which is only six teams. I think it speaks volumes for the respect and quality that people have and I think people get a lot of exposure to the SEC because of the TV package we have, the games that are on TV and I think they see the quality of ball, quality of athletes and enjoy seeing that kind of football. I think it says a lot for our league and is a real compliment to all the institutions in our league, our commissioner Mike Slive, who has done a fantastic job of continuing to develop and make our league what it is. All the institutions have contributed to the competitive balance that we have in our league in football."
How the health of team benefits from the time off:
"We are in a pretty good spot. I think in terms of injuries, a few weeks off always helps a team after a 12 game season. I guess the management of 40-some days between games is a bit bigger of an issue to be concerned about how you prepare your team for a sort of a one game season and how you prepare your team to come back and play after that long a layoff and get them to play quality football. Tackling is an issue when you have time off and you practice that so you can effectively go in and play the best football is really critical. So really the preparation for the game is most critical."
ALABAMA PLAYER QUOTES
Linebacker Dont'a Hightower
On receiving a berth in the BCS National Championship Game:
"We worked hard all season. All season long, we have had the mindset that we wanted to get in position to accomplish the ultimate goal and now we get the opportunity to do that. We will take the utmost pride in getting this opportunity."
On the LSU Rematch:
"It's something we really wanted to have happen, ever since that game ended. So, to have the chance to get those guys back in a national championship game is something we are very excited about."
Getting to play for the national championship again:
"We have a lot of guys that played in that championship game two years ago, and it's something that we all want. We worked so hard to get it and now we need to go get it."
Offensive Lineman Barrett Jones
On getting a birth to the BCS National Championship Game:
"We're really excited to get another opportunity to play in the national championship. I think when we did lose to LSU, this is what we wanted, we wanted another chance and we're really excited about that chance. We have a big month ahead of us to get prepared for that game and we have a lot of hard work ahead of us. But I am excited. I think it's going to be a really fun game, playing in New Orleans, and we're really excited about the opportunity."
Visit Football Fanatics for Alabama Crimson Tide
Alabama Products For Sale:
Join Our
Alabama Crimson Tide Facebook Page!
Follow us on Twitter! AlCrimsonTide1
http://twitter.com/AlCrimsonTide1

Leave a Comment