Quote Attributed To Saban Is A Big Myth
By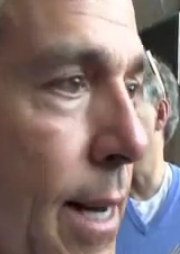 The quote (alledgedly by Nick Saban in 2003), and most of you out there on the internet know what it is, has taken on a life of its own. It is a myth! The "Barners" would like to say otherwise but there is no proof it was ever said.
What is it, you say?
They are saying he said:
"Anyone who doesn't win their conference has no business playing in the national championship game."
The false quote even infiltrated the Wikipedia page for Nick Saban and was sourced as a quote from an St. Louis Post-Dispatch article on December 8, 2003.
This did not happen. It has now been taken off of Wikipedia.
Everything about it is fake. You simply can't believe everything you hear on the internet. Heck, you could even take me to task on some things I have said on this site. The internet is fast and false rumors can spead like wildfire, but that doesn't mean they are true.
Even if Coach Saban said it. Isn't a football guy able to change his mind once in almost 10 years? Look at Brett Favre or Urban Meyer?
Saban did not say it but you can bet one thing. Much like the die-hard Republicans that cannot accept Obama as being born in America, there will be the die hard Alabama-haters who will quote the mytical Saban quote until they are blue in the face... it will be undoutedly perpetuated online from now on.
Doesn't matter, Bama is still going to New Orleans on Jan 9th. Believe it or not! 🙂
ROLL TIDE!
Visit Football Fanatics for Alabama Crimson Tide
Alabama Products For Sale:
Join Our
Alabama Crimson Tide Facebook Page!
Follow us on Twitter! AlCrimsonTide1
http://twitter.com/AlCrimsonTide1

Leave a Comment