Limbo Week Is No Rest For Bama Players or Saban's Dog!
By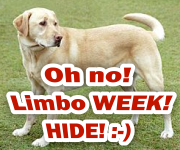 Well, you can say this. The hay is in barn. Now all we can do is wait. With Bama pretty much sure of going to the national title game (lets root for Oklahoma just in case; anyway), it seems like a long time to wait for Alabama to play again at 6 weeks.
Coach Saban talked about this lull in the schedule yesterday and what the team will do during this time. The first week is what he called "Limbo Week", however the players just got a couple days off after the Auburn game. Two days later, they got right back into physical training (lifting, conditioning, and simulated training like 7-on-7 pass drills) to stay strong for the title game. This is the time of year that bowl games can be won or lost.
Practices will not start back practicing for the bowl game until at least 3 more weeks. There is no specific time set for the return to practice. It all depends on what date Alabam will play (hopefully Jan 9th!)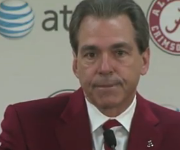 As for Coach Saban, he is as usual working hard at recruiting during the time off. He will conduct office & in-home visits with some of the top bluechip prospects in the country in the next few weeks. You may think it is for this years class, but the hay is essentially in the barn for this years recruiting class. Only a few more commitments will be able to fit in and look for some junior college transfers in January from what I hear.
Otherwise, Coach Saban is going to spend a little time around the house with his dog doing what you would expect him to do with any subservient creature, train it. "I've got a dog at home that since football season started has not been trained one bit, that has been spoiled rotten by you know who (wife Terry)... I've got to get a dog trained."
Wouldn't you hate "Limbo Week" if you was Saban's dog?
Visit Football Fanatics for Alabama Crimson Tide
Alabama Products For Sale:
Join Our
Alabama Crimson Tide Facebook Page!
Follow us on Twitter! AlCrimsonTide1
http://twitter.com/AlCrimsonTide1

Leave a Comment