For All the Marbles: Alabama/LSU 2009
By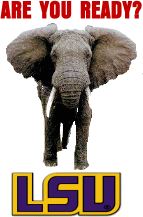 If you think Saturday afternoon's contest is big, think how big this game was back in 2009. A lot was on the line then too. A win by Alabama would seal the SEC West Division for the Tide, their second in a row, but on their heals yet again, were the LSU Tigers.
This game would be another back and forth affair. LSU would score first on a touchdown pass from Jordan Jefferson to take a 7-0 lead. After a Leigh Tiffin field goal to cut the lead to 7-3, Bama would take the lead on a Greg McElroy touchdown pass to Darius Hanks to make the score 10-7.
Later in the second half, the LSU offense stalled and they punted the ball back to Bama which landed on the 1-yard line. A few plays later, LSU would sack McElroy in the endzone for a safety which would then make the score 10-9.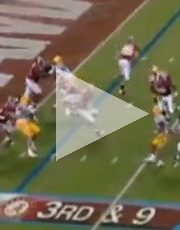 LSU would then score a touchdown to take a 15-10 lead. After another field goal by Tiffin to cut the lead to 15-13 LSU, McElroy would throw a screen pass to Julio Jones that went 75-yards for a touchdown and the two-point point conversion made the score 21-15. Tiffin would kick his third field goal of the afternoon to make the final score Alabama 24 LSU 15.
Although Alabama won, the game was not without controversy. A non-called interception by LSU was missed by the officials although most LSU fans tend to forget that even if they had scored and got the two point conversion, they still would have been down a point.
The win put Alabama in the FIRST "Game of the Century" against the Florida Gators in the SEC Championship Game.
Visit Football Fanatics for Alabama Crimson Tide
Alabama Products For Sale:
Join Our
Alabama Crimson Tide Facebook Page!
Follow us on Twitter! AlCrimsonTide1
http://twitter.com/AlCrimsonTide1

Leave a Comment