Alabama Ranked #2 in the Country According to Latest AP Poll
By
Our beloved Alabama Crimson Tide is right #2 in the country now ahead of the Texas Longhorns after a beat down of Ole Miss in Oxford 22-3.  Roll Tide!
Although personally I think Alabama's number one team in the country, Florida has done nothing to disprove the fact that they are number one and Alabama will have its chance to beat Florida if we just take it one game at a time until we get our chance in the SEC championship.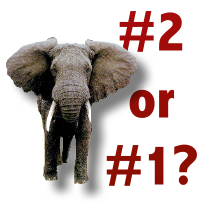 At the moment however, there is a growing sentiment among the media talking heads that Alabama is actually the real deal and could be on the way to a national championship game in Pasadena, CA. Alabama has a deep tradition in playing in the Rose Bowl, but at the moment the polls mean nothing unless we are able to accomplish playing at a high level of the rest of the season in every game.
All of a sudden, Tennessee is looking a lot better after soundly defeating Georgia. LSU, who was the fourth number four team in the country and played Florida fairly close game this weekend, is not a cakewalk. Even South Carolina and Auburn can pose resistance to the Crimson Tides march of destiny to bring home the crystal football from the city of roses in early 2010.
Nick Saban has his troops playing at a high level of football. Let's look at what they have done this season so far. They have not lost one opponent in single digits all season long. The current number 4 team in the country, Virginia Tech, was manhandled in the fourth quarter and soundly beaten by this team. The team that was beaten yesterday, Ole Miss, at one time was considered a top notch team to contend for national prominence with a hotshot Heisman Trophy candidate Jevan Snead. Alabama held him and the rest of the Ole Miss offense to only 19 yards in the first half. Kentucky was steamrolled pretty much as was North Texas.
The Crimson Tide has been playing some great football the last few weeks, but there is room for improvement. We don't need to think that we've arrived now that we're closing in on the number one spot. We have Florida in our sights, and after taking Florida to the brink of defeat in the fourth quarter of the SEC championship game, we have a good chance of adding to the list of SEC championships in our trophy cabinet, if not another national championship. I really think it would win the SEC championship, we will definitely win a national championship.
Texas slipped from number two to number three in this week's AP football poll, but really is no change from us being number three. We still have to go through Florida to get to the national championship game. If Texas can win out the rest of the season, then we could meet them. Talk about a clash of traditional gridiron powerhouses.
As always, talk is cheap. How has performed the second half of the season as well as it has in the first half this season. Alabama controls its own destiny, will that destiny smell of a rose? There is an old proverb that says, "He who wants a rose must respect the thorn."
Lets hope there is not a thorn in Alabama's march to getting Nick Saban a statue on University Boulevard along with the other four coaches who have brought home the national championship bacon in Alabama's glorious football history, Stalli cease ngs, Paul Bryant, Frank Thomas and Wallace Wade. Will Nick Saban's statue be next? Check back in January 2010 to see if we have eclipsed Florida and Texas for real in the rankings. That is when it matters.
Written by Author Chris Chandler of www.AlCrimsonTide.com

Visit Football Fanatics for Alabama Crimson Tide
Alabama Products For Sale:
Join Our
Alabama Crimson Tide Facebook Page!
Follow us on Twitter! AlCrimsonTide1
http://twitter.com/AlCrimsonTide1

Leave a Comment