It's Less Than 24 Hours Now! Ready for some Alabama football?
By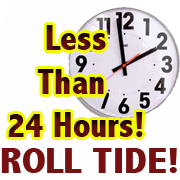 I don't know about you but I'm ready to watch some Alabama football tomorrow! I've been waiting on pins and needles since the end of the Michigan State game! Woo-hoo it's finally here!
The Race for Starting Quarterback
I really look forward to seeing how the two "starting" quarterbacks, Philip Sims and AJ McCarron, react to game time situations for Alabama. Depending on how they perform in a real live game, the top performer could walk away with a starting position as the season wears on.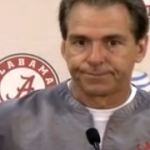 Coach Saban said on Alabama's statewide radio show "Hey Coach" Thursday night, "I hate to say it publicly, but it is a bit of an audition." So therefore the gauntlet has been laid down by the boss in T-town. However he did go on to say that if there is no separation in the quality of play that he has no problem in playing both players throughout the season.
My guess is that the job isn't one that will be won, however it will be one that would be "lost"by the player that is making the most mistakes. I'm hoping that both play so well that Alabama can rotate them both in games throughout the year. If that is the case, then they are both performing at a high level and not making mistakes (which is good!)
How Will the Defensive Line Perform?
The defensive line did not perform last year as it had in the previous year with Mount Cody at the helm, however Alabama brought in a new defensive line coach Chris Rumph from Clemson. There is a new attitude in the defensive line that should translate on game day. Rumph has been training the defensive line on how to be disciplined in the running game also being more aggressive in the pass rush. When things that he's doing this to show them how to use their hands more effectively to shed the blocker.
Look for better performance by the defensive line, however keep in mind that Kent State is a much smaller opponent. Look for Bama to push them around pretty easily. Penn State will be the first glance at real competition blocking our defensive line. How well they pressure the quarterback will make the secondary's job much easier in coverage. Also look for more linebackers participating on the pass rush for Alabama, especially Courtney Upshaw and Dont'a Hightower.
Newcomers to Keep an Eye on?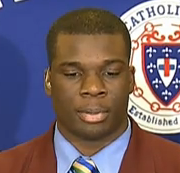 One of the newcomers that will be equally interesting to see and live action will be the big man himself, freshman five-star recruit Cyrus Kouandjio. The 6-foot-6, 322-pound offensive tackle prodigy is already listed as backup left tackle as a true freshman. Do you know how hard that is in the SEC conference? He's a big guy but talking to the other players, it's not just size that makes him such an effective player. It's his work ethic. He really wants to learn the system at Alabama and become a great player.
He's a really special player," said senior center William Vlachos. "Sometimes he looks like Orlando Pace out there at left tackle. Other times he looks like a freshman, as he should. I continue to bring him along...."
Speaking about Cyrus Kouandjio, starting TE Michael Williams said he was a "Bell cow." Williams went on to say about the freshman offensive tackle, "You don't see too many freshmen come in like that. Great feet. Great agility. You don't see too many 6-7, 320-pound men being able to move the way he does. He basically looks like me as a tackle, but he weighs 300. There's a lot of power built up in there somewhere."
At wide receiver, it will be interesting to see how redshirt freshman DeAndrew White does as a starting wide receiver. Coach Saban has been especially effluent with praise toward the young wide receiver in the preseason press conferences. Also keep an eye out to see if #8 Duron Carter has a chance to see playing time after joining the team late into fall practice. From seeing him practice, he is showing a lot of potential for helping replace Julio Jones as a big wide receiver this year.
Who Will Be the Most Exciting Player This Year?
I really think it will be a close race between Courtney Upshaw and Trent Richardson, however I think that Trent Richardson will have a breakout year in which he will win the Heisman Trophy. On offense, TR will be everywhere from the wildcat possibly even splitting out as a wide receiver, however he will primarily be used always to punish defenses with his slashing speed and upper body strength.
Conclusions to Be Drawn from Tomorrow's Game?
I don't believe the quarterback race will be determined by tomorrow's game because both players will play so well. The defensive line will most likely not be blocked very well, but we should see how well the defensive pass rush improves. The new wide receivers will be interesting to see and TR will be TR.
Its obviously a first game against a cupcake team, but keep an eye on these things to determine how well Alabama's team is gelling for a national title run.
ROLL TIDE!
License for phpBay Pro is invalid.
Visit Football Fanatics for Alabama Crimson Tide
Alabama Products For Sale:
Join Our
Alabama Crimson Tide Facebook Page!
Follow us on Twitter! AlCrimsonTide1
http://twitter.com/AlCrimsonTide1

Leave a Comment