Why Brent Calloway Isn't Chopped Liver At Running Back
By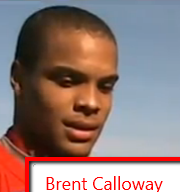 One of the freshmen recruits that stirred up some controversy last February was Brent Calloway. Originally committed to Alabama, he momentarily switch to Auburn, but eventually signed the dotted line with the Crimson Tide.
One of the big reasons for this change was the fact that Nick Saban told him that he would give him a chance at running back. Auburn told him that he could get an opportunity at running back, and this was his favorite position to play.
Alabama originally wanted him as a linebacker. In fact, he was ranked #5 in nation at the outside linebacker position by Rivals and was a 4 star recruit.
Originally sought after as a top-flight linebacker, Brent Calloway is a multifaceted athlete who has the frame and athleticism to play a wide range of positions. He stands at 6'3" with a 225 pound frame. Add that to the fact that he runs a solid 4.5 40-yard dash, he definitely has the mustard to play SEC football at running back.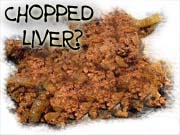 Calloway aggregate stats in high school at the running back position. He ran for over 60 touchdowns and 3500 yards in his junior and senior seasons combined at Russellville high school. As only a sophmore in high school, Calloway had 236 carries and 1,460 yards with 24 touchdowns and didn't even start are until the 5th game of the season. So he isn't chopped-liver at running back. Far from it...
With the situation that Alabama has right now with the running back position being unusually depleted after two players transferring (Goode & Grant) and one injury (Dee Hart), Calloway could be laying the foundation to becoming a future contributor at running back, but he will have to prove himself first.
Calloway could get earlier playing time at running back than he probably would have at linebacker. The linebacker position at Alabama under Nick Saban's defense requires a player to learn a lot of complex schemes. Running back isn't as complicated to learn and in fact becomes very instinctual once the hole is hit.

At the moment, Brent has not had the opportunity to join the summer workouts at Alabama because of the delay in being admitted. However, he just tweeted that he will start at Alabama in four weeks. According to Calloway, there was a mixup in classes that were necessary for his admission and now he is on track to join the Tide in the fall camp.
At the moment, only Calloway and Duron Carter are not on campus yet at Alabama. The same situation happened with Eddie Lacey so maybe he can fit in quickly. Hope he can be redshirted and not have to contribute, but at least he will be there for depth.
ROLL TIDE
Here is a video of Brent calloway running the ball.

License for phpBay Pro is invalid.

Visit Football Fanatics for Alabama Crimson Tide
Alabama Products For Sale:
Join Our
Alabama Crimson Tide Facebook Page!
Follow us on Twitter! AlCrimsonTide1
http://twitter.com/AlCrimsonTide1

Leave a Comment