What Will Alabama's Players Be For Halloween?
By
I was thinking about Alabama's players getting a rest this Halloween weekend and it got me to wondering... How are the guys on the team going to dress for the Halloween parties this weekend? This is not confirmed, but I think I can guess a few of the costumes that the Alabama players will wear.
First of all, let's look at the Rhode Scholar himself... Greg McElroy. He has had to definitely escape some serious booby traps and pitfalls to become one os the most efficient quarterbacks in all of college football in terms of passing. He could use a bit more instinct and a little less thinking, but he is like a professor, so I think he will dress like "Indiana Jones!"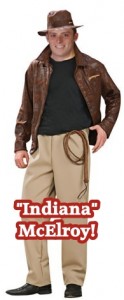 Next I wondered what the "REAL JONES" would be... that is "JUUUUUULIO JONES"...and after thinking about his game against Tennessee Saturday night, it had to be the MAN OF STEEL... SUPERMAN! SUPER JULIO maybe... With a broke hand, he goes on to break the single game receiving record at Alabama. Talk about tough! Breaking this record with a broke hand was no small feat when you consider all the great recievers who have ever put on Crimson and White at the Capstone! He is definitely from another world!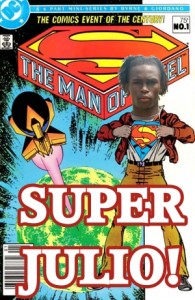 Next, I got to thinking about Marcel Dareus. He is a jolly giant of a defensive lineman, but to the offenses that face him every week... he can seem a little like an OGER! So I pictured him as SHREK!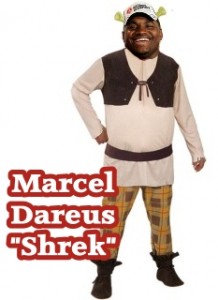 Another player who has shown a lot of toughness this year, coming back from knee surgery is Mark Ingram. Sure, we all know he has struggled some but he is still one of the best backs in America, and it is getting to that time of the year where his physicality is like an iron fist to the opposing defensive players who have to hit him. So he is "Iron Man Ingram!"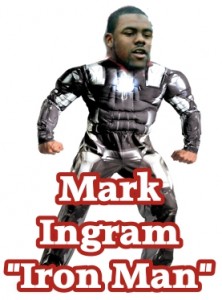 Finally, we have another back in the backfield who is making a name for himself. His leadership is second to none. He is a tough guy who wants nothing else but to win. He even likes to wear a little hounds tooth in his wardrobe... as evidenced by his signing day from Florida. I would imagine that he would be breaking the same hat out to play one of the most famous characters in Alabama history... Bear Bryant!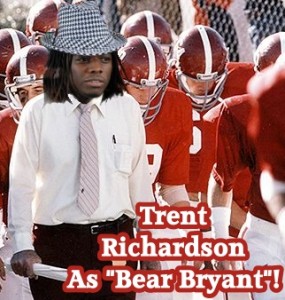 There will be quite a Halloween party with all these guys dressed up... No telling what the cheerleaders will think ...not to mention Nick Saban! Anyway, I hope everyone has a safe and fun Halloween!
TRICK OR TREAT!
ROLL TIDE!
License for phpBay Pro is invalid.License for phpBay Pro is invalid.

Visit Football Fanatics for Alabama Crimson Tide
Alabama Products For Sale:
Join Our
Alabama Crimson Tide Facebook Page!
Follow us on Twitter! AlCrimsonTide1
http://twitter.com/AlCrimsonTide1

Leave a Comment