Comparing Bear Bryant & Nick Saban Locker Room Speeches
By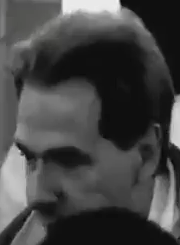 Two of the winningest coaches in Alabama history had their own styles and pyschological devices to motivate college football players. Bear Bryant & Nick Saban are very motivational in talking their players at in the locker room to get the best out of players. There are two videos that you can see below that provide a sample of what you would see in those pivotal moments when head coach speaks directly to the players.
It is no wonder that in both cases, you find that the players are hanging on every word that is spoken. They are fixated not only on the x's and o's, but the emotion of the moment.
Bear Bryant: Mastermind of Psychology
Bear was the mastermind of psychology. Even when Bama was down at halftime, Bear would make it look like we have them just where we want them. If we were winning, he would light into the players like we were losing. It was reverse psychology at its finest. He once said, "Don't give up at half time. Concentrate on winning the second half." He had a way of bringing players up when they were down and bring them down when they were up. There wasn't any big heads or dragging heads, players conducted themselves with class.
His presence alone was electric. Even his peers were in awe of the man, let alone the young men he coached. Joe Paterno was quoted as saying "Even his peers in the coaching business felt in awe of him.. He had such charisma. He was just a giant figure."
In the video, you can hear him say...
"Now, listen. This just makes it perfect. This just makes it perfect. We're behind. They're all fired up."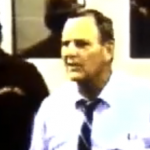 He essentially was saying that Alabama had the opposing team, which was actually Florida State (who we trailed 24-22 at halftime), just where we want them. It puts in the minds of the players that they control their own destiny.
"We got class, we're going to find it out. We got class, and I know we got it. First place, our defense has got to go out there and take the ball. Our defense hasn't been taking the ball. Then, when we get the ball, we got to have 11 people -- 11 people that's just going to do their job, whatever it is. Just go do their job, and try to score every time you get the football.
If we do that, we'll be all right. If we do that, we'll be all right.
"OK, can we get together? All we need is somebody who wants to show some leadership out there! Now we go! Everybody's a leader!"
Nick Saban: Intense Motivator
Nick is intense like a drill sergeant preparing the troops for war. He is the master of bringing forth the passion of the moment to hype the players up to a frenzy that carries over to the field. Both him and Bear speak to the pride of the players. Where Bear called it "class", Nick says that "they want to take what you got." He pulls the bravado out of the players. His words are almost poetry made for war. The result are players coming out ready to bang heads with the opponent. He says his goal is to "dominate."
"Passion, intensity, a sense of urgency... killer instinct ...its got to be coming from your heart... from your mind… in terms of how you are going to play… 60 minutes in a game… you gotta be ready to go out there and earn it guys... they want to take what you got, you gotta out out there and earn it. Every guy in here has to get it, whatever his goal is!"
Both coaches seem bigger than life when they are talking to their players. The end result is winning.
Watch the Bear Bryant and Nick Saban lock room videos below
Roll Tide!
License for phpBay Pro is invalid.
License for phpBay Pro is invalid.

Visit Football Fanatics for Alabama Crimson Tide
Alabama Products For Sale:
Join Our
Alabama Crimson Tide Facebook Page!
Follow us on Twitter! AlCrimsonTide1
http://twitter.com/AlCrimsonTide1

Leave a Comment