Never Underestimate Vandy, Especially This Year
By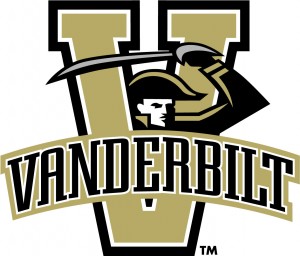 No matter how good Alabama is in any particular year, whenever they play Vanderbilt it always seems to be a pretty tight game.  This year is particularly unusual in that Vanderbilt has a decent football team.  In fact, it isn't out of the realm of possibilities that the 'Dores could end up being bowl eligible at the end of year. I doubt they will win the SEC East but who know?
That's right.  I know it sounds cliché, but....  This year's Vandy team is performing at a higher level in football than most Vandy teams of the past. Part of the reason is a new attitude imparted by their first year Coach James Franklin.
Coach Franklin's a trailblazer already there in Nashville just in his first year. In fact, in the history of Vandy, he is the first 1st-year coach since 1946 to start 3-0.  On top of that, he has come out of the gate with one of the best recruiting classes at Vandy in over a decade.  This year's class was filled with talent from Parade All-Americans, All-State players, Four-star standouts, Mr. Football recipients, the list goes on.  Already for 2012, the commitments have Vandy ranked impressively at #25 in the country by ESPN.  If Vandy keeps this trend up, a trip to Atlanta will be in the future.
Is a big letdown in store for Alabama coming off a big win at Florida this week?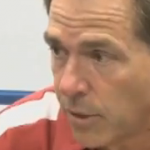 Coach Saban said "They're a tougher team than people think," Then explained. "They're 3-1, they have a good offense, and they have one of the best turnover margins in the country. One of the reasons they are having so much success is because they have such a good turnover margin, and their secondary makes a lot of plays for them."
Listen.  Coach Saban isn't going to let the Alabama football players overlook what many consider to be an underrated Commodores squad this year. The onus on Nick Saban is to keep his players hungryto win every week, regardless of the competition. That is no easy task with young players, but he is a genius at it.
Look at Josh Chapman.   He was on the cover of Sports Illustrated this week. However, you don't worry about it going to his head because, according to Saban, the coaches and players have all harassed  Chapman about his widespread publicity this week.  They work to keep each humble and striving to get victory.
Vanderbilt versus Alabama history
The Alabama / Vanderbilt football series actually started out with Vandy dominating Alabama. The score was 30-0 in the season opener in 1903. Since that first game, however, the series has been a lopsided affair at a record of 58-19-4 in favor of the Crimson Tide.  However, considering the fact that 28% of the games verses Vandy was a loss or a tie makes you think.  Just over one out of 4 games against them has not been a win!
Wallace Wade from Paul W. Bryant Museum on Vimeo.
Even way back In 1926, with Alabama's coach Wallace Wade defending national championship team, Alabama had a hard fought victory versus the Vanderbilt Commodores 19-7 that year.   It ended up being Vandy's only loss that year.
One of the most embarrassing losses ever for the Alabama Crimson came at the hands of the Vanderbilt Commodores in 1969.  Bear Bryant (of course) was at the helm, and the 'Dores were led by a young gun quarterback by the name of Watson Brown (you remember him I am sure as former coach of the 'Dores).  In that upset loss, Vanderbilt beat Alabama 14-10.
Most Alabama fans will remember a tough fought Vanderbilt game if they will look back at it.  It seems to happen a lot more than you would think.
So don't take the Vandy game for granted that it's an easy win.   Trust me.  Don't overlook Commodores.  They don't  go down without a fight.  Never.
Roll Tide!
Leave you with a cool video from the 2007 Saban vs. Vandy matchup that was a 24-10 affair. It was the SEC Opener on the road in Nashville for Coach Saban.
Share
Visit Football Fanatics for Alabama Crimson Tide
Alabama Products For Sale:
Join Our
Alabama Crimson Tide Facebook Page!
Follow us on Twitter! AlCrimsonTide1
http://twitter.com/AlCrimsonTide1

Leave a Comment